WHERE TO FIND ME?
---
Practice location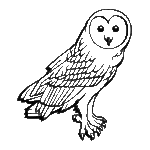 63 rue Yves Nicolazic 56400 Sainte-Anne d'Auray
tel. +33 616 186 536
Possibility of home consultation for people with reduced mobility.
Possibility of working by internet (Skype, Messenger, WhatsApp) for existing clients.
Home consultation as part of Zebra-Harmony.
WHEN TO FIND ME?
---
All appointments are made by phone : +33 616 186 536
Psychotherapy practices are open 3 to 4 days a week. These days are subject to change.
For appointment booking, I answer the phone from Monday to Friday, hours subject to change.
Please leave a message on my voicemail which is available 24/7. You also may contact me on WhatsApp.
HOW MUCH DOES IT COST?
---
For information purposes, rates as of January 1st, 2020 are as below:
Individual psychotherapy, 55-minutes session: 74 Eu, then invoiced by the half-hour
Consultation with two adults or two or more children, the 55-minute session: 84 Eu
Practice and teaching of relaxation, 55-minute session: 74 Eu
Training, group facilitation, relaxation for groups: quotation upon request
Clinical or psychometric assessments: 400 Eu (children up to 16 years old), 450 Eu (adults)
PSYCHOLOGICAL CONSULTATIONS ARE NOT REIMBURSED BY FRENCH SOCIAL SECURITY, THEY CAN BE PARTIALLY REIMBURSED BY YOUR PRIVATE INSURANCE COMPANY, PLEASE ASK THEM FOR MORE INFORMATION.
WHO CAN COME?
---
I welcome children and adults, both French and English speakers.
Children are seen with one or both parents.
And in the shrink parley?
Indications :
developmental disorders, personality disorders, psychiatric disorders
disease-related pain and stress (asthma, osteoarthritis, cancer, diabetes, dementia, fibromyalgia, Parkinson's disease…)
professional stress (conflict, harassment, unemployment…), or academic stress (gifted children, developmental delay, conflict, academic choices…),
family stress (conflict, domestic violence, difficulties in family functioning or education)
as a result of physical and psychological trauma
family carers (of people with disabilities, dementia…)
existential crisis, personal development