BECAUSE I BELIEVE
---
that self-knowledge is healing!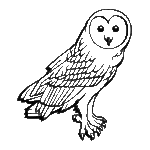 Psychologist and psychotherapist, of the humanist school, I have been working in a private practice for over 10 years where I offer psychotherapies for adults and children.
My work focuses on listening to life history, creativity and dreams. I transfer my skills so that together we can find the most effective solutions possible.
IN PRACTICE
---
Where to find me?
When to find me?
How much does it cost?
Who can come?
WHAT TO EXPECT?
---
Consultations can last one, one and a half to two hours. The number of sessions required, as well as their frequency, depends on the people and their objectives.
Therapy is face-to-face. There is the possibility to practice in a lying position, for breathing, relaxation, visualization exercises, or if uncomfortable while sitting.
Psychotherapy is done from a humanistic perspective, that is, it is first and foremost an encounter between two human beings. Together we will determine the objective of the therapeutic work, so that this therapy is as individual, creative and respectful as possible of your physical and psychological needs, your projects and your dreams.
WITH WHICH TOOLS?
---
Psychotherapy is done according to an integrative approach: the tools are multiple and the treatment methods are chosen according to your needs and expectations, and the therapist's assessment.
We can use speech, verbalization of thoughts and emotions, drawing and playing, feeling and body expressions, dream analysis, hypnosis, relaxation, alternative movements (EMDR, HTSMA, cognitive exercises…)
I am attentive to the different expressions of subjectivity: body / mind, emotions / cognitions, verbal / body, ordinary reality / dream reality.
Each person is considered and respected in his/her wholeness: body, mind, family, social, spiritual, and according to his/her age.
WHAT IF THE SOLUTION
RESIDES IN YOUR HOME?
---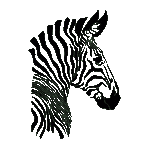 If your home does not meet your needs, your desires, your dreams, if it does not support your personal development efforts, if the organization hinders the smooth running of your family or professional life, if you separate, or if you move…
Or simply if it is too messy for you to feel comfortable there, and it is complicated to choose, then we can use the therapy in context ZEBRA-HARMONY
WHAT IF YOU COULD
DREAM THE SOLUTION?
---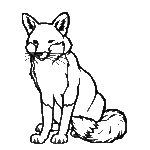 Dreams are the path to our unconscious. According to Milton Erickson, it is a luminous unconscious full of our resources.
And according to Carl Gustav Jung, our unconscious is in contact with the collective unconscious which offers even more resources. Dream analysis is therefore a powerful tool. According to Robert Moss' technique, the analysis can be carried out in pairs, but also in groups.
OTHER
SERVICES
---
What if you learned to communicate? I transfer my skills.
Facilitation of group therapy
Clinical and psychometrics assessments